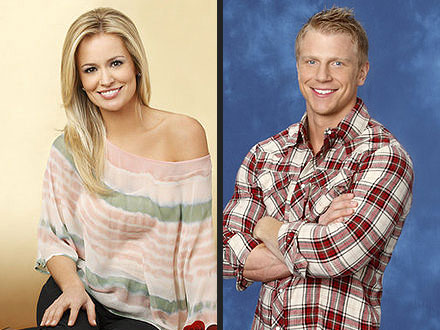 They are just three little words but sometimes "I love you" is the hardest thing to say.
Just ask The Bachelorette contestant Sean Lowe, whose family made a great impression on Emily Maynard on their hometown date in Dallas.
On the next episode, the hunky insurance agent gets a little tongue-tied in Curacao.
"Sean does a million things a day to tell me that he's the one for me," Emily says in an exclusive preview of the episode, which airs Monday (8 p.m. ET) on ABC. "But I need to know more. I can't go through this and fall in love and have it not work again."
But will he do a million and one?
"The love that I'm experiencing with Emily is quite different than the love that I've had in the past," he says. "So desperately I just want to open up and tell her how I really feel which is 'I love you.' It's hard to say those words and it's always been hard."
So will he say it? "Um, so ... um... " is all he seems to manage.
"I still fee l like Sean is an affectionate guy," Emily says, "but I still feel like there's something going on in his mind that he will not let himself go there."
Source : people.com