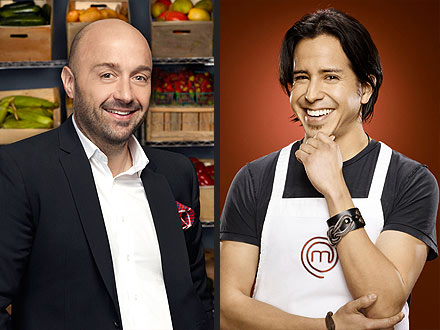 From what was once a solid and tight-knit group of home cooks, on Monday's episode of
MasterChef
we saw the competitive nature of our contestants! With nine left, the pressure is mounting, and we are anxious to see who has the ability to carry it to the next level.
Sea urchin is not something that is found in most kitchens across the country, but Graham, Gordon and I wanted a clearer picture of our home cooks' food sensibility and creativity. Cooking is a craft, a profession and an art form. A true MasterChef should have the ability to work with something foreign to them and, with little explanation, should possess enough innate knowledge and intuition about food to make the most out of it. It is what differentiates a cook from a chef. We saw this with both Felix and Josh in the uni challenge, and later with Monti during elimination. It is exactly what we expect at this stage of the game, and those who don't possess it will be weeded out.
Speaking of creat ivity and strong food sensibility, everybody seems to think that Monti doesn't quite have the chops – including Monti – and I predict this alone will be her downfall. She doesn't just memorize recipes. She has proven herself capable, yet with each new challenge all we hear is self-doubt. Watching her work actually makes you begin to doubt her. Impressions are formed based on what you put out. Humility has value, but this level of insecurity is stifling her. Only when swung at does she swing back to produce her best work. But eventually fighting leads to burn out.
There is really no excuse for Tali at this point. The MasterChef kitchen (or any kitchen, for that matter) is no place for delusional thinking. This was the first time I watched the content of the confessionals. Gordon was interrupting your creative genius? Too bad he didn't have nerve to voice this directly – it would have been priceless, let me assure you. Quite frankly I find that re mark insulting to everyone who participated in this season. It was a slap in the face to all those who auditioned – those who gave it their all for the opportunity to be mentored and critiqued by someone like Gordon Ramsey. Throwing away the opportunity of a lifetime by an inability to take constructive criticism doesn't seem too genius to me ... Sayonara, friend.
Tune in next Monday as Monti and Frank lead our remaining crew into another team challenge! Thanks for reading, and make sure to send me your feedback at @jbastianich.
Source : people.com