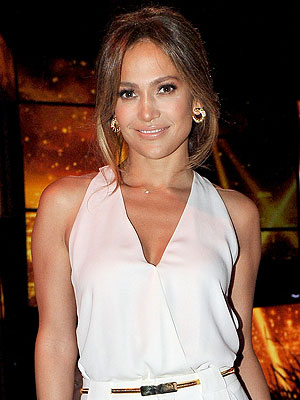 Apparently all the buzz about fresh faces on the
American Idol
judges' panel is not premature.
Jennifer Lopez, who's been on the show for two seasons, appeared on Thursday's Today show and said that when it comes to doing a third season, "I am thinking that it's time for me to go."
But leaving the Fox show, which crowned Phillip Phillips the season 11 winner in May, won't be easy for Lopez, who, besides being mom to 4-year-old twins Max and Emme, is currently on tour with Enrique Iglesias and stars in the new animated movie Ice Age 3: Continental Drift.
"I've loved it so much. I've enjoyed the show so much. I enjoy just the whole process of the show ... It's a tough decision either way, but I have to say there are so many things I do that I put on hold for that," Lopez, 42, said. "It's a heartbreaking decision if I have to go."
But, it seems, there's still an "if."
When Today's Natalie Morales asked if she's made up her mind, Lopez said, "Little by little I am ... All I can let you in on is my own thought process with it because that's where I truly am ... I love everybody, I love all the guys on the show, I love the family that's there ... but I am thinking it's time for me to go and do other things I love to do."
Visit msnbc.com for breaking news, world news, and news about the economy
Source : people.com