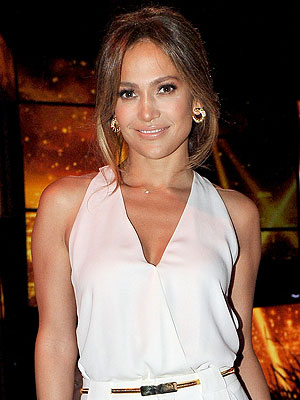 After months of speculation, and the "hardest business conversation she's ever had," Jennifer Lopez confirms she is leaving
American Idol
after two seasons.
"I honestly feel like the time has come that I have to get back to doing the other things that I do, that I put ... on hold because I love Idol so much," Lopez, 42, told Ryan Seacrest Friday on his KIIS-FM morning show.
"I could do Idol for the rest of my life," she said, "but that would be giving up a bunch of other things. We had an amazing run."
Lopez follows in the footsteps of fellow judge Steven Tyler, who announced Thursday that he will not be returning for another season.
There is also speculation that veteran critic Randy Jackson will be leaving. And a source tells PEOPLE that Mariah Carey is in serious talks to take one of the judges' spots.
"I have my movies and my music and my this and my that," Lopez said. "It all kind of worked together for a while, but t hen it gets more complicated. As the kids are getting a little bigger, it started feeling like it was a lot. Something has to give. And that's, I think, where I am right now."
Lopez, who called the judging experience "such a lovely surprise in my life," went on to say, "I've never felt so much a part of a family of something I've been working on as I did with Idol. I didn't know I'd be moved so emotionally by working on the show and working with the contestants."
Source : people.com