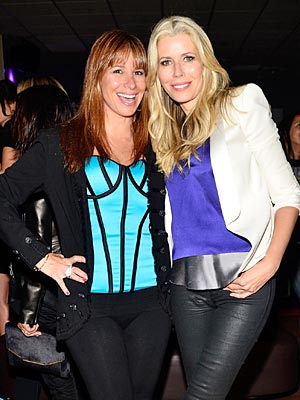 After a big casting shake-up this season on
The Real Housewives of New York City
, Jill Zarin seems to think Bravo needs her back.
But that's not going to happen.
"We wish Jill the best, but there is no consideration of her returning to the series," a network spokesperson tells PEOPLE.
The former Housewife, who was fired after the fourth season along with Alex McCord and Kelly Bensimon, has publicly criticized the newly rebooted series and recently told the New York Daily News, "You don't change what works."
Zarin has also pointed to the casting changes as indicative of a decline in viewer interest and ratings, telling the Daily News, "I'm happy that these new women are enjoying their fame; I've reached out and offered [Bravo] any support they need."
Before the show premiere, Zarin told the Huffington Post that being ousted from the show has brought "the highest highs and lowest lows."
"A Bold Move"
"I have a little anxiety with the show coming back, because I have never had this outpouring of love from fans all over the world saying they will miss me," she told Huffington Post at the time. "I didn't expect they would miss me. ... I thought they would move straight on to the new girls."
A source close to the network defends Bravo's decision to recast the show, which added Heather Thomson, Carole Radziwill and Aviva Drescher in its fifth season.
"It was a bold move introducing three new Housewives in season 5," the source says. "We can't wait for fans to see how this season progresses and ultimately ends in an explosive finale."
According to the current cast, which also includes veterans Ramona Singer, LuAnn DeLesseps and Sonja Morgan, many heated arguments transpire as the season continues, including an awkward tiff (watch below) between Ramona and Heather on Monday's episode.
But the big drama will come during an ill-fated St. Barts trip in future ep isodes, according to Singer.
"Aviva … in the beginning was trying to be my BFF," she told PEOPLE in an interview before the season 5 premiere. "But by the time we got to St. Barts, all of a sudden she got possessed and I don't know who she became. And remember 'Scary Island?' Now Scary Island looks like it was a safe island!"
Source : people.com