STORY HIGHLIGHTS



Police requested a "security hold" on coroner's report on the death of Whitney Houston


Performers, from LL Cool J to Jennifer Hudson, paid tribute to Houston at the Grammy Awards


Houston's ex-husband, Bobby Brown, arrived in Los Angeles to a throng of media



Share your thoughts about the passing of musical superstar Whitney Houston.
Los Angeles (CNN) -- There were more questions than answers Monday about Whitney Houston's sudden death, with authorities offering few details even as the iconic singer's passing loomed large over music's biggest night.
Coroners completed the autopsy Sunday on Houston, who was found dead a day before in her suite in the upscale Beverly Hilton just hours before she was to attend a pre-Grammy Awards bash at the hotel.
Assistant Chief Ed Winter of the Los Angeles County Coroner's office told reporters "there will be no cause of death at this time because it is pending toxicology reports."
Winter declined to release the coroner's initial finding of cause of death, saying lab results were expected in six to eight weeks.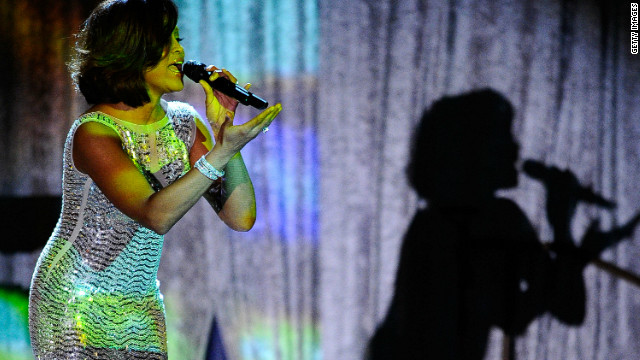 Whitney Houston was found dead Saturday by her bodyguard on the fourth floor of the Beverly Hills hotel where only hours later she was to attend a pre-Grammy bash hosted by her longtime mentor, Clive Davis. She was 48. Here, Houston performs at a pre-Grammy event a year ago in Beverly Hills. Following is a a look at the singer's life through the years.


"I Wanna Dance With Somebody" was a hit single from Houston's second album, titled "Whitney."




Whitney Houston poses with her American Music Award in 1986 backstage at the Shrine Auditorium in Los Angeles.




Houston poses with her mother, Cissy Houston, in March 1987.




Whitney Houston strikes a glamorous pose for a photo in 1987.




Houston performs in May 1988 at Wembley Arena in London.




Whitney Houston flashes her radiant smile in January 1991.




Houston sings "The Star-Spangled Banner" before Super Bowl XXV in Tampa, Florida, in January 1991, during the Persian Gulf War.




Houston gestures as she sings the national anthem before the start of Super Bowl XXV in 1991.




Whitney Houston performs in July 1991.




Houston performs in October 1993 in the Netherlands.




Houston waves to the crowd at the 36th Annual Grammy Awards in New York in March 1994, after she was honored for Record of the Year, "I Will Always Love You," and Album of the Year, the soundtrack from the film "The Bodyguard."




Houston appears with her husband at the time, Bobby Brown, at the Soul Train Music Awards in March 1995. Houston received the Sammy Davis Jr. Award for entertainer of the year.




Houston stars in the 1996 movie "The Preacher's Wife."




Whitney Houston appears in New York, 1997.




Houston performs during an AmFar Benefit Concert in New York City in December 1998.




Houston received the Best R&B performer award during the 1999 MTV Europe Music Awards in Dublin, Ireland.




Houston appears at the Grammy Awards in Los Angeles in February 2000.




Houston performs at the MTV Music Video Awards in 2000 at Radio City Music Hall in New York.




Whitney Houston performs in 2001.




Houston poses with her cousin Dionne Warwick and producer Clive Davis during the15th annual Ella Awards in Beverly Hills, California, in September 2006.




Houston arrives at the Beverly Hilton Hotel for a charity function in October 2006.




Houston performs during the German TV show "Let's Make a Bet" in 2009.




Houston performs at the American Music Awards in Los Angeles in 2009, where she won the International Favorite Artist award.




Houston performs at 02 Arena in London in April 2010.




Houston performs during a concert at the O2 World in May 2010 in Berlin.




Houston performs at Mediolanum Forum in Milan, Italy, in May 2010.




Houston attends the Rainforest Foundation Benefit Concert at Carnegie Hall in New York City in 1994.




Houston and her daughter, Bobbi Kristina Brown, arrive at a gala event honoring David Geffen at the Beverly Hilton Hotel in February 2011.




Houston performs at the Beverly Hilton in February 2011.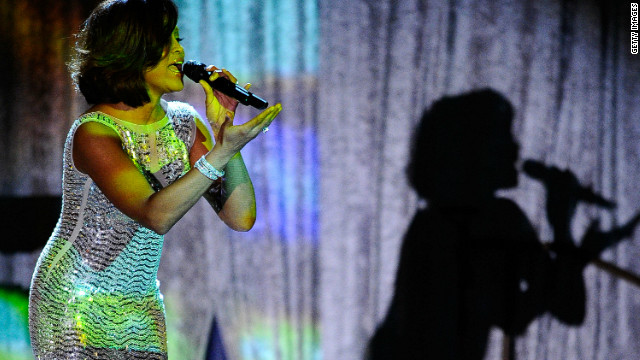 Whitney Houston through the years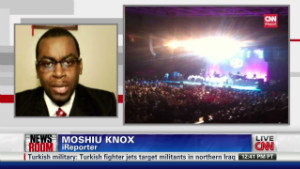 Bobby Brown breaks down at concert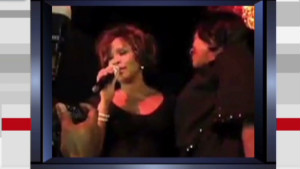 Whitney Houston's final performance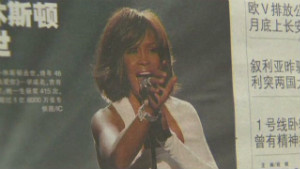 World saddened by Houston's death
"I know there are reports that she maybe was drowned or did she overdose, but we won't make a final determination until all the tests are in," he said. Winter ruled out foul play, and said there were no injuries to her body.
Winter confirmed reports that Houston was found in the bathtub of her hotel room. "I believe somebody removed her from the bathtub and the paramedics did CPR on her," he said.
Entertainment news website TMZ, citing "informed sources," reported pill bottles were found in Houston's room. CNN could not immediately confirm the TMZ report and Winter declined to comment.
Beverly Hills police have requested a "security hold" on the coroner's report, a common practice in high-profile cases that limits what can be revealed about a probe while it is ongoing.
"So there will be no additional information put out as far as what was discovered in the room, any details of that nature," Winter said.
Whatever the exact cause, the grief over the death of Houston -- whose soaring voice and enormous talent were clouded in recent years by her battles with drug addiction -- was evident Sunday at the Grammy Awards.
Host LL Cool J began his Grammy monologue by acknowledging "we've had a death in our family" and offering a prayer thanking God "for sharing our sister Whitney with us."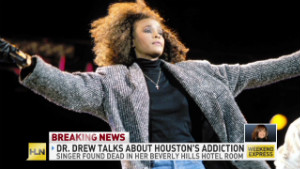 Dr. Drew on Whitney's sudden death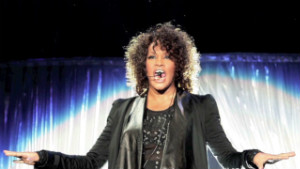 Police investigate Houston's death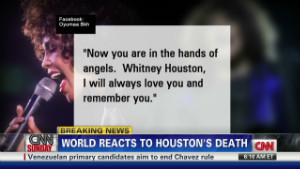 Mourning Whitney Houston online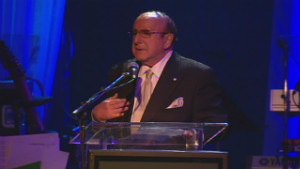 Davis: I'm devastated by loss of Whitney
"Although she's gone too soon, we remain truly blessed to have been touched by her beautiful spirit and to have her lasting legacy of music to cherish and share forever," the rapper and actor said.
Toward the end of the show, under a bright, solitary spotlight, Jennifer Hudson took to the stage at the Staples Center to perform Houston's mega-hit "I Will Always Love You."
Accompanied by a piano, Hudson delivered a searing, heartfelt performance that brought the audience to its feet, ending the song with one new line: "Whitney, we love you."
Earlier, on the red carpet, gospel singer Kim Burrell told CNN she'd exchanged voicemails with her good friend Houston shortly before her death, describing her as being "in great spirits, as always." She always thought of Houston as a "fighter" and a "survivor," which made the idea of her passing all the more difficult to comprehend.
"She's my sister and she'll always be my sister," said an emotional Burrell. "I love her dearly."
Burrell said she'd flown to California to join Houston in attending a pre-Grammy party Saturday night hosted by the songstress' longtime mentor, Clive Davis.
As late as Monday morning, remembrances continued to pour in from around the world.
In a statement, Nelson Mandela extended his condolences to Houston's family and friends over her death. He recalled how she dedicated her performance of "Greatest Love Of All" to him during a White House dinner in his honor in October 1994.
"May she rest in peace," the statement said.
Amid the outpouring of grief, Beverly Hills police said Houston's 18-year-old daughter, Bobbi Kristina, was taken to Los Angeles' Cedars-Sinai Medical Center, Sunday morning. Details of her condition were not disclosed.
A source close to the family told CNN that by late Sunday afternoon the teenager was out of the hospital and would be heading back to New Jersey possibly as early as that night. She was expected to go to the home of her grandmother, gospel singer Cissy Houston, in New Jersey, said the source, who spoke on condition of anonymity because of the sensitive nature of the issue.
Burrell said she was with the teenager late Saturday, admitting the girl had felt "overwhelmed" while expressing confidence that "she'll pull through."
Bobbi Kristina Brown was born during Houston's marriage to Bobby Brown, which ended in divorce in 2007.
Her father, Brown, was swarmed by media when he arrived at Los Angeles International Airport Sunday night after pulling out of a performance with New Edition in Nashville, Tennessee, in the wake of the death.
Brown did not take any questions, and was quickly whisked into a waiting limousine.
The night Houston died, he was openly emotional during a concert in Southaven, Mississippi, said attendee and CNN iReporter Moshiu Knox, at one point asking people to say a prayer for his daughter, for his mother and "for me, because I'm going to need it."
"Bobby was crying during his performance and at one point had to walk off stage," Knox said.
Houston's family said in a statement Sunday, "We are devastated by the loss of our beloved Whitney. This is an unimaginable tragedy and we will miss her terribly. We appreciate the outpouring of love and support from her fans and friends."
Funeral arrangements for Houston were pending.
Related Video :
www.youtube.com Click here to watch [BITMOB] 5HP: Booth Babe Edition - E3 2011 E3 2011 Machinima Coverage - Exclusive Devil's Third interview w/ Itagaki Rob Smith sits down for an exclusive interview with famed video game designer Tomonobu Itagaki to talk about his brand new title Devil's Third. - - - - - - - - - - - - - - - - - - - - - - - - - - - - - - - - - - - - - - In this video you will see... HOW TO get a behind the scenes look HOW TO discover new games HOW TO cover E3 HOW TO develop a new video game - - - - - - - - - - - - - - - - - - - - - - - - - - - - - - - - - - - - - - Follow Machinima on Twitter! Machinima twitter.com Inside Gaming twitter.com Machinima Respawn twitter.com Machinima Entertainment, Technology, Culture twitter.com FOR MORE MACHINIMA, GO TO: www.youtube.com FOR MORE GAMEPLAY, GO TO: www.youtube.com FOR MORE SPORTS GAMEPLAY, GO TO: www.youtube.com FOR MORE MMO & RPG GAMEPLAY, GO TO: www.youtube.com FOR MORE TRAILERS, GO TO: www.youtube.com TAGS: "Inside Gaming" "Inside Gaming Extended" E3 "Electronic Entertainment Expo" "behind the scenes" "developer interview" "Pre-E3" interview "game developer interview" Machinima Live Respawn Stream Livestream Realm "Dead or Alive" "Beach Volleyball" "Ninja Gaiden" THQ "Team Ninja" "Game Designer" "term Beach Volleyball" "Devil's Third' "Devil's 3rd" Itagaki "Tomonobu Itagaki" "PlayStation 3" "Xbox 360" Xbox PS3 Machinima "how to"